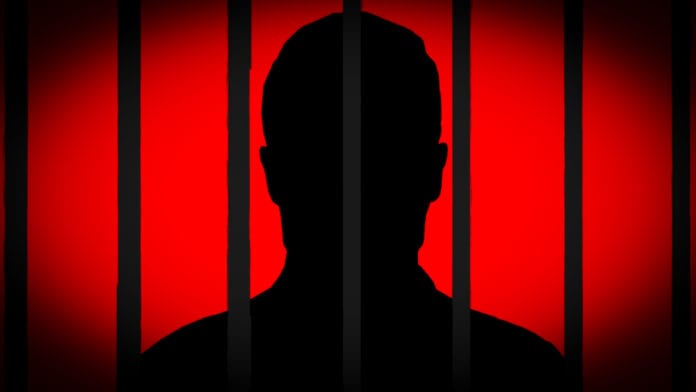 Until now, we have often avoided the thought of death as if it were to bypass us. In the face of the COVID-19 pandemic, however, it is difficult to drown out this thought. None of us will escape death. Someday you will have to part with this world. This is a good time to think about it.
An animation with English subtitles:
Death is not your end. This is the beginning of eternity. What will it be like?
God in His Word clearly told us that there are heaven and hell. Although almost no one is talking about hell today, it does not change the fact that hell does exist. It exists and it is not a place of good entertainment. There is total hopelessness, crying, loneliness, grief, suffering, lack of any good, plunge into darkness, no joy, no hope, no God.
Who will go to hell? Bad people? You probably won't. After all, you're a pretty good person.
All right. Take the Bible, read it.
There is none righteous, not even one (Rom. 3:10)
Is this passage about you? Look at this:
for all have sinned and fall short of the glory of God (Rom. 3:23)
It is about each and every one of us. Everyone sins. And the just punishment for sin, even one sin, is condemnation.
For whoever keeps the whole law and yet stumbles in one point, he has become guilty of all. (Jm 2:10)
The wages of sin is death (Rom. 6:23)
In the eyes of God who judges the living and the dead, you and I are evil. In all justice, we deserve going to hell. When you realize that because of your sin you are God's enemy and you deserve His wrath, only then can you understand Jesus' mission and the great love God has loved you.
For God so loved the world, that He gave His only begotten Son, that whoever believes in Him shall not perish, but have eternal life. (J 3:16)
Just before Jesus died on the cross, he cried out: "It is finished!" He literally said: "It is paid".
Jesus paid for you and for me. He paid for our every sin.
On the third day, he was resurrected. This way, God demonstrated that his sacrifice for you has been accepted. And you can be sure of it. Jesus lives and wants to personally give you salvation rescue from hell. This is called salvation, liberation from punishment for sin.
The decision is yours, and your eternity depends on your choice. God respects your free will. You can pay for your sins yourself, that is, go to hell. But you can accept Jesus' invitation, as He said:
Behold, I stand at the door and knock; if anyone hears My voice and opens the door, I will come in to him and will dine with him, and he with Me. (Rev 3:20)
So, what do you say? He's talking to you. If from the bottom of your heart, you call Jesus to forgive your sins and come into your life, He will do as He promised.
What about the fear of death?
Jesus freed all those who, because of fear of death, were in captivity throughout their lives.
So if you called Jesus for salvation, He has already liberated you. You don't have to be afraid.
Jesus: I am the resurrection and the life; he who believes in Me will live even if he dies (J 11:25)
I go to prepare a place for you. If I go and prepare a place for you, I will come again and receive you to Myself, that where I am, there you may be also. (J 14:2-3)
Now, you can help others. Share the video.
__
Text: pastor Paweł Chojecki, New Covenant Church in Lublin
Translation: Hanna Jazgarska